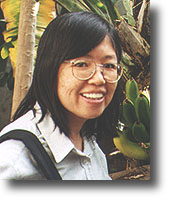 Feng-hsi is a Professor of Chinese Linguistics and director of the Chinese Language Program at the department of East Asian Studies at the University of Arizona, in Tucson.
We were married on July 26, 1997, at my father's place in Pacific Palisades, California.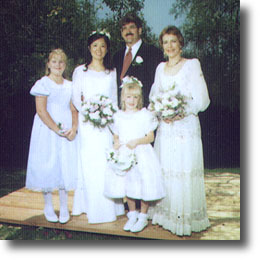 My niece Raissa, Feng-hsi, me, my niece Milena (Flower Girl), and Barb Souza, Maid of Honor.